DuctCleaningTwinCities.com is owned and maintained by the heating and cooling pros at Duct-911. In an effort to help Minneapolis and Saint Paul MN homeowners and other people across the Twin Cities better understand the importance of routine duct cleaning we have developed this weblog as a means of ongoing communication. We hope that by providing this blog as a service to the Twin Cities metro area, we will be able to answer all your questions regarding air duct cleaning.
Duct Cleaning Twin Cities Mission Statement:
"To help homeowners understand the air duct cleaning process and the various duct cleaning methods used."
We also plan on offering detailed explanations about each cleaning service provided. Most homeowners agree, deciding on any home improvement contractor, especially an air duct cleaning service, can be very frustrating. That's why the Duct Cleaning Twin Cities Blog was created. We simply would like to offer another means for homeowners to interact with us as well as comment and ask questions.
Topics we plan on covering will include the various methods of air duct cleaning, frequency of duct cleaning, duct cleaning prices and any other question pertaining to the most important and most expensive appliance in your Minneapolis/Saint Paul home – your heating and cooling system. If you would like to see a specific duct cleaning topic covered on our blog, please comment on one of the posts (yes we do read them), call us locally at 612-412-1867. We would be delighted to hear from you. the only thing we ask is that you limit your requests to duct cleaning, dryer vent cleaning, chimney cleaning, heating & cooling maintenance, furnace filters and other similar related topics.
As always, we encourage you to reach us locally by phone: 612-412-1867, email or by commenting to any of our posts. We look forward to hearing from you and will try to answer all your duct cleaning, furnace cleaning, dryer vent cleaning, chimney cleaning questions as quickly as possible. Find out even more about our company by visiting us on various review sites like; Fixr, iSleuth,or TwinCities.com.
Get to Know All About Minneapolis Duct Cleaner
DuctCleaningTwinCities.com
260 Clarence St
St Paul, MN 55106
(612) 412-1867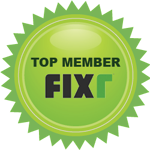 Duct & Chimney cleaning Minneapolis, MN
Thank You – Duct Cleaning Twin Cities Web Team